History
During most of the 1970's, I was a traveling musician, playing original country music. In late 1976, I belonged to a band from San Francisco, called Cayenne.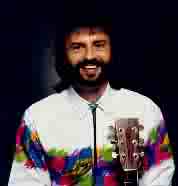 While touring to promote our album in the U.S. and Canada, I discovered a small custom meat shop in Missoula, Montana. The owner-operators, Mr. and Mrs. Ben and Helen Wilkinson, made the best-looking beef jerky I'd ever seen.
While standing in front of the display case, even before I tasted it, I knew it would taste far better than any beef jerky around. I was struck with the idea of marketing the beef jerky and my music together, like Jimmy Dean and his sausage. It was then and there that Ajay's Montana Bananas Gourmet Beef Jerky was conceived.
Almost 2 years later, after selling a few hundred pounds of beef jerky to friends and strangers in between tours, I left Cayenne and flew back to Missoula. I bought the recipe, secured a manufacturer near Sacramento, California, and placed my first store on August 2, 1979.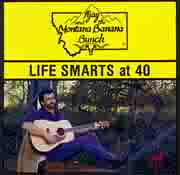 Now, over 20 years later, I can offer you smoked country meats and hot country beats. I hope you'll enjoy them both.